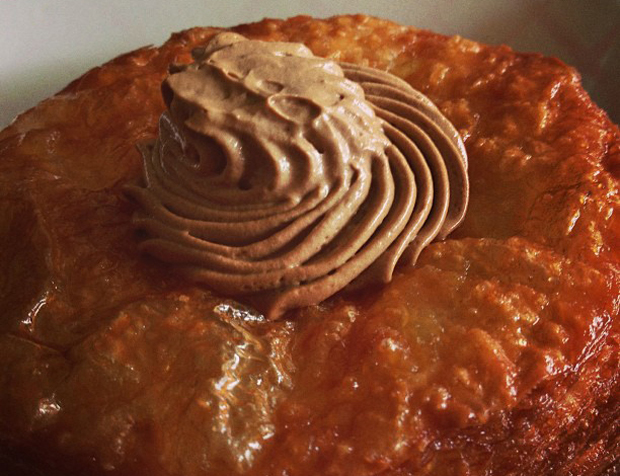 If you have been paying attention to foodie news in the past few months, chances are you have heard about the pastry version of heaven on earth: cronuts at Dk's Donuts.
Cronuts are the result of mixing the best of donuts and croissants. Developed by a French pastry chef and sold exclusively at a fancy Soho bakery, thousands of the delectable pastrys are sold within 15 minutes of opening each day in New York.
But Angelenos wanting to get in on the action don't have to shell out for a trip to the East Coast, cronuts have arrived in Santa Monica.
Local bakery DK's Donuts, is a family-run bakery owned by Sean and Mayly Tao and has been serving up pastries and baked goods for over 32 years.
After hearing from New York friends about the "cronut craze" they saw an opportunity to bring the popular pastry to Los Angeles. They developed the DKronut, that are selling like hotcakes (pun intended) throughout the day.
"We thought it would be a great opportunity since LA is home to people with many curious palates," said Mayly.
Although the pastry recipe is a highly guarded secret, the process includes a special proprietary dough (similar to croissant dough) that is fried at a specific temperature and then rolled with sugar, filled with cream and glazed. The result is a crisp and flaky doughnut of your dreams.
"People are crazy for DKronuts because it is a new kind of pastry and is unlike anything they have ever seen or tasted before," said Mayly. "It may be their unique texture, combination of creams or simply to boast to their friends that they were the first ones to try it."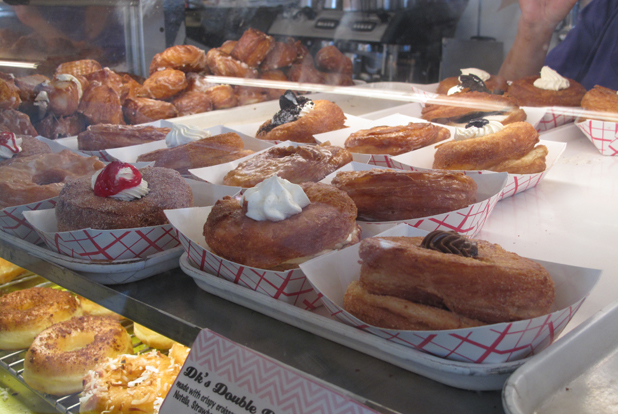 The original cronuts only have one flavor per month and one batch made each morning. DK's is serving 16 flavors, with new batches fresh out of the oven all day long. Besides the traditional favorites of DK's Famous Glazed and Just Cinnamon Sugar, sweet-tooths will rejoice with the Nutella, Pineapple with Toasted Coconut, Maple Bacon Bliss, Cookies N' Cream, Apricot, Lemon and Guava as well as many new flavors introduced each week.
According to Mayly, although they haven't tasted the NY cronuts, they have had "a handful of clients who have told us that ours are better."
DK's has also seen an increase of clients since they introduced the DKronut, and often patrons are lined up out the door ready to get their own.
Although Sean feels that the popularity of cronuts may be a trend, he hopes that the pastry will have a lasting effect.
"Personally, a little part of me thinks it's a fad, but we hope that it will grow into something bigger and better," said Sean.
In the meantime, DKronuts are being served up and and consumed hot and ready by the dozen.
Have you tried a DKronut yet? Share your favorite flavor in our comments section. DK's Donuts is located at 1614 Santa Monica Blvd, Santa Monica, CA 90404 and is open 24 hours a day.