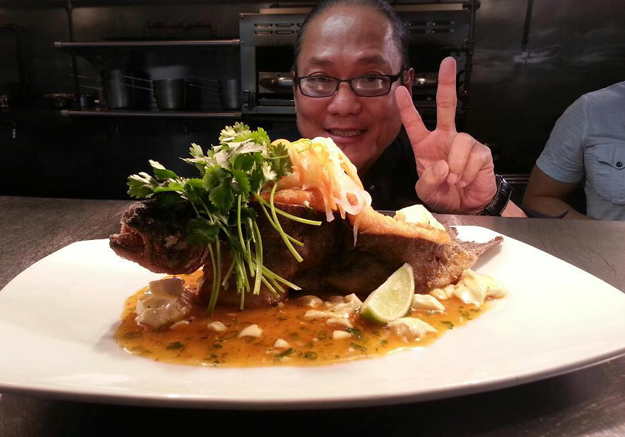 Designed to provide attendees with face-to-face interaction with their favorite celebrity chefs, The Los Angeles Food & Wine Festival returns to Downtown LA on August 22-25. The event, in its third year, will be held on Grand Avenue against the backdrop of Gehry's Walt Disney Music Hall.
It's not a traditional food festival—a parking lot full of food stands accepting paper carnival tickets—but something closer to a culinary Comic-Con. In all, the LAFW hosts over 100 chefs and over 200 wines, enough to shut down a section of Grand Avenue for the duration.
LAFW showcases some of the world's top chefs, bakers, vinologists and mixologists. This year, Gina de Laurentiis hosts a Festa Italiana, where the iconic chef wrangles a set of "culinary royalty," all preparing their own versions of her simple Italian Cuisine.
Iron Chef Massharu Morimoto will host an Asian Night Market, a recreation of a high-energy Eastern Street Market, but with famous chefs operating the stalls. Other noteworthy chefs will host similar events, all stuffed with craft food and drenched in wine.
Tickets to the LAFW events, which are held downtown, are sold per-event or by the package. VIP tickets are pricier, but allow for longer access and closer interaction with the chefs, including cooking demonstrations.
Events range widely, from the high-end Founder's Dinner, a $2,000 per guest dinner featuring some of California's most expensive wines, to the $75 Bacon & Bourbon Lunch.
While food isn't the only focus, as some events feature live music and tours of some of downtown's iconic architecture, to think of LAFW as anything but a Bacchanalian Feast would be misguided. Your palate, and your inhibitions, are the target here.