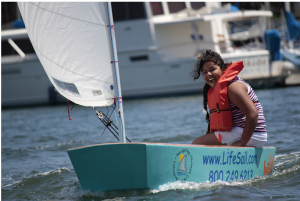 Belvedere Park Lake, a tiny urban oasis in East Los Angeles just off the Pomona Freeway, is the unlikely setting for a "Sail-a-thon" on July 13. LifeSail, a nonprofit that teaches underprivileged children math, leadership and other life lessons, is bringing its fleet of student-made boats to show locals what they hope to do in that area.
"It's not a fundraiser … it's open for anyone in the community to come and sail with our volunteers," says LifeSail founder Matt Schulz. "Some of those volunteers are children who went through our program."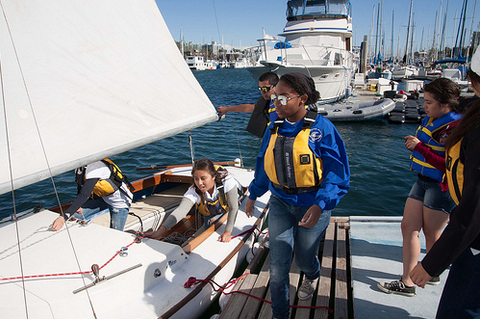 The East LA neighborhood around the park is the latest to get a taste of LifeSail. The local library is hosting two of the Optimist-class boats built by students from the Hawthorne Math and Science Academy as well as HOLA, an afterschool program near downtown LA. Three dozen books on sailing were also donated to the library.
LifeSail's first urban sail was at MacArthur Lake near downtown LA, where students who built Optis nearby got the chance to sail them.
The Marina del Rey-based nonprofit works with local police and school officials to make the afterschool program a reality. The July 13 Sail-a-thon is expected to attract some of those officials as well as local politicians.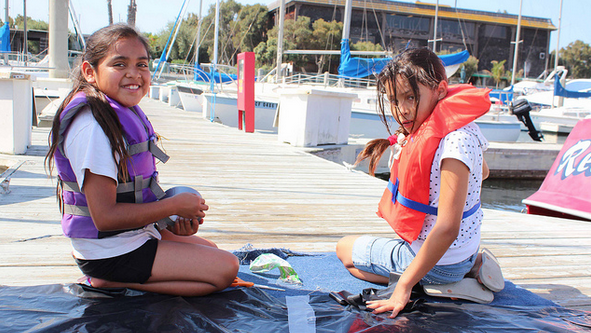 Some of the hundreds of children who have, or are, taking part in the program will also be on site for interviews.
Besides building their own boats, the students get real-world learning experience through the Reach US-Sailing STEM (Science, Technology, Engineering and Math) curriculum designed by US Sailing, the national governing body for the sport of sailing.
The Sail-a-thon will happen from 11:30-3:30 p.m. For more detail on this event Click Here