Automotive in Los Angeles
Los Angeles automotive dealers and events are plentiful for prospective car buyers and car enthusiast alike. Whether you're in search of a practical new ride or want a sneak peek at the car of the future, Los Angeles offers a multitude of avenues to meet your every automotive need. Like every metropolis in this age of automotive dependency, ingenuity is the name of the game in Los Angeles.
Los Angeles Automotive by category
Car Insurances
Depending upon where you live and what type of protection you require, you car insurance rate will vary greatly. Los Angeles car insurance rates depend upon factors such as model make and year, marital status, and, of course, driving history. You can save a lot of money by purchasing car insurance online so resist the urge to settle with the first agent that contacts you with a seemingly fair offer.
View Car Insurances business list
Car Parts
Los Angeles auto parts stores and dealers offer automotive parts and accessories required for both repairs and remodels on your car. Certain auto parts suppliers specialize in certain makes and models and can offer substantial savings on parts depending upon their inventory. This can save car owners a lot of money as opposed to going through the car dealer. Most Los Angeles auto parts dealers sell standard parts such as bumpers, radiators, lights, mirrors, and belts.
View Car Parts business list
Gas Stations
Though gas prices change on an almost daily basis, the upward trend in prices seems to be permanent, which is why Los Angeles gas stations are in a fierce war to attract customers by offering the best gasoline at the lowest price. Gas stations have, however, grown into little shopping havens themselves, often being housed with convenience stores that enable customers to stop inside to purchase food, snacks, beverages, and even books and games for their time on the road. Several websites now track Los Angeles gas stations to show which stations have the highest and lowest gas prices, giving consumers the knowledge to save their money.
View Gas Stations business list
Used Car Dealers
Los Angeles used car dealerships have a booming business in connecting consumers with high quality used vehicles that can run for years. There are several dozen dealerships in the area that sell used cars in every major make and model, including Nissan, Chevy, Acura, Toyota, Honda, Hyundai, Volkswagen, and Dodge. Used car dealerships offer incredible sales on their inventory and also finance many of their first time customers at low interest rates.
View Used Car Dealers business list
New Car Dealers
Buying a new car in Los Angeles is easy thanks to the miles and miles of auto dealerships in both the city and its surrounding areas. However, before purchasing a new car, it's cool to explore the many public transportation options that Los Angeles offers. Besides, have you seen the freeways down here? But, if it's a car you want; it's wise for buyers to check out hybrids and electric cars for the sake of the environment and your wallet.
View New Car Dealers business list
Car Washes
Tired of dead bugs and fallen leaves stuck to your windshield? Then head to your local Los Angeles car wash where you can pick from several packages that let you choose how clean a wash your car will get. Eager hands await those who opt for pricier packages, which often include vacuuming the floor, hand drying, and small detailing of the interior.
View Car Washes business list
Los Angeles Automotive by Neighborhood
1755 N Highland Ave
Los Angeles
CA
90028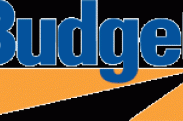 22853 Pacific Coast Hwy
Malibu
CA
90265
Budget rental cars - best available Internet rate