Forget about the internet and those hi-tech video games: Los Angeles baseball remains the favorite pastime of all… read more
blue-blooded locals. The regular season is always special for diehard fans who get the chance to not only watch their favorite players in action, but meet them in person and get a chance to gush about their inhuman ability to catch, swing, and throw. Amateur umpires should keep their eyes on the ball because this season all bases are fully loaded!
Los Angeles Baseball by Neighborhood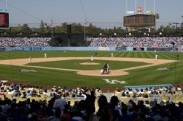 1000 Elysian Park Ave
Los Angeles
CA
90012
(323) 224-1507
The six-time world series champion Los Angeles Dodgers are one of the most popular baseball teams in the world, attracting baseball enthusiasts from all around the world each year to Chavez Ravine.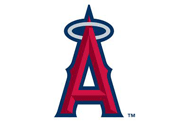 2000 E Gene Autry Way
Anaheim
CA
92806
The Los Angeles Angels of Anaheim have drawn crowds to the famous Anaheim stadium since 1966. Their games are rich with tradition and long-time Angels fans fill the stadium for each game.