Clothing & Accessories in Los Angeles
Dressing up an outfit can be fun with the right kind of accessories. From hats and shoes to jewelry and handbags, Los Angeles clothing accessories suppliers have exactly what's needed to make any outfit pop. The best clothing accessories add to the look of the outfit without taking away focus from the main piece, allowing the wearer to look like they just stepped off the pages of a catalog.
Los Angeles Clothing & Accessories by category
Jewelry
Los Angeles jewelry is big business for local retailers who want to cash in on the consumer demand for the highest quality and most desirable accessories on the market. From bridal and engagement rings to watches and diamond necklaces, jewelry is the perfect accessory for any outfit, making a statement that will have onlookers wondering where such grogeous pieces are bought and sold.
View Jewelry business list
Dry Cleaners and Laundries
Los Angeles dry cleaners and laundry facilities are fast adapting to consumers' changing needs, offering state-of-the art environmentally friendly dry cleaning processes and a whole host of other services such as alterations, button repair, and same day service. Dry cleaners have also taken cues from retailers in other industries by starting up "rewards programs" that enable regular customers to earn points to use toward purchases.
View Dry Cleaners and Laundries business list
Eye Wear
Most top of the line designers these days offer eye-wear that is as stylish as it is functional. From Gucci and Dior to Chanel and Tom Ford, you can find glasses that make as bold a fashion statement as any piece of clothing. Los Angeles eye-wear stores carry both these higher end brands and the more economical alternatives for those who prize functionality over labels.
View Eye Wear business list
Bridal Shops
Planning a wedding can be a Herculean task, which is why bridal shops can be such a godsend. Los Angeles bridal shops offer more than just dresses for the bride: they can help with finding a tuxedo for the groom, dresses for bridesmaids, and specialty invitations and other accessories needed to make the special day extra special. Many Los Angeles bridal shops also allow the bride and her party to rent outfits rather than having to purchase them, allowing her to save money which is always nice for a couple starting out.
View Bridal Shops business list
Clothing Rentals
Few people know that entire outfits can be rented out if only needed for one night, no matter what the occasion. From the traditional rentals of tuxedos to the gowns worn by teens at their coming out parties, Los Angeles clothing rentals are a booming business that helps the average consumer look their best without having to bust the bank. Los Angeles clothing rentals also loan high end accessories such as designer handbags and shoes.
View Clothing Rentals business list
Children's Clothing
Kids grow out of their clothes quickly, but that doesn't mean that they don't deserve to be well-dressed. Los Angeles child clothing stores sell everything from playwear to formal dresses and suits that can range in price from the very economical to utter sticker shock. Boutique stores with imported clothes from abroad have also enjoyed popularity in many malls as parents aim to give their children a stylish look that sets them apart from their peers.
View Children's Clothing business list
Los Angeles Clothing & Accessories by Neighborhood
260 S Beverly Dr
Beverly Hills
CA
90212
(800) 261-0429
Luxury Personal Shopping, Styling and Private Concierge - The Ultimate Shopping Experience. When you need the best of everything, yesterday, call Nicole!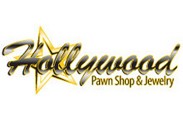 3700 San Fernando Rd
Glendale
CA
91204
(818) 551-0111
Hollywood Pawn Shop & Jewelry Offers services such as Buying Gold, Watch Repair, Jewelry Repair, Cash Loans on practically anything of value: Gold, Diamonds, Platinum, Electronics, Guitars, Musical Instruments, Antiques and More.