Clothing & Accessories in Los Angeles
Dressing up an outfit can be fun with the right kind of accessories. From hats and shoes to jewelry and handbags, Los Angeles clothing accessories suppliers have exactly what's needed to make any outfit pop. The best clothing accessories add to the look of the outfit without taking away focus from the main piece, allowing the wearer to look like they just stepped off the pages of a catalog.
Los Angeles Clothing & Accessories by category
Jewelry
Los Angeles jewelry is big business for local retailers who want to cash in on the consumer demand for the highest quality and most desirable accessories on the market. From bridal and engagement rings to watches and diamond necklaces, jewelry is the perfect accessory for any outfit, making a statement that will have onlookers wondering where such grogeous pieces are bought and sold.
View Jewelry business list
Watches
Los Angeles watches are known for being the most essential jewelry pieces sold by only authorized dealers of fine watches. They carry dozens of luxury and upscale brands at affordable prices, including Fendi, Omega, Bovet, Vulcan, Zodiac, Suunto, Mido, and Dior. All of these dealers also offer customers service and repair on their purchased watches and timepieces with the help of professionally trained watchmakers who work only with factory original parts.
View Watches business list
Watch Repair
Watches and timepieces are valuable collectibles and heirlooms, which is why repairing a broken one is an important option for those interested in keeping their valued pieces in working order. Los Angeles watch repair servicers and providers have years of experience fixing and restoring all types of watches from the most popular brands, including Rolex, Omega, Movado, Cartier, Swiss Army, Tag Heuer, and more. They can service and replace all malfunctioning batteries and bands, restoring watches to like-new condition.
View Watch Repair business list
Dry Cleaners and Laundries
Los Angeles dry cleaners and laundry facilities are fast adapting to consumers' changing needs, offering state-of-the art environmentally friendly dry cleaning processes and a whole host of other services such as alterations, button repair, and same day service. Dry cleaners have also taken cues from retailers in other industries by starting up "rewards programs" that enable regular customers to earn points to use toward purchases.
View Dry Cleaners and Laundries business list
Shoes
Los Angeles shoes are known for their comfort and flair, making pronounced fashion statements about the wearer and how their style is the perfect combination of fun and style. Los Angeles shoe stores carry all major labels and styles of shoes to go with any outfit or ensemble, including Adidas, Asics, Dr. Scholl, Kenneth Cole, Lacoste, Puma, and Reebok. Most of these retailers also carry handbag, briefcase, and accessories to match all of their top-selling shoes.
View Shoes business list
Shoe Repair
Los Angeles shoe repair services are ideal for anyone with a pair of shoes, sandals, or boots that are still in good to air condition but which may need some slight repairs on the sole or body to be fully functional. Local repair shops fix broken or tattered soles in just a matter of hours with materials stronger than the orginals to protect against future damage or breaks. The quality craftsmanship, quick turnaround, and comfort of wear make shoe repairs the best way to salvage a favorite piece of footwear.
View Shoe Repair business list
Los Angeles Clothing & Accessories by Neighborhood
260 S Beverly Dr
Beverly Hills
CA
90212
(800) 261-0429
Luxury Personal Shopping, Styling and Private Concierge - The Ultimate Shopping Experience. When you need the best of everything, yesterday, call Nicole!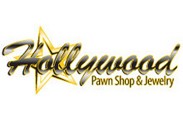 3700 San Fernando Rd
Glendale
CA
91204
(818) 551-0111
Hollywood Pawn Shop & Jewelry Offers services such as Buying Gold, Watch Repair, Jewelry Repair, Cash Loans on practically anything of value: Gold, Diamonds, Platinum, Electronics, Guitars, Musical Instruments, Antiques and More.