Funerals/Memorial Services in Los Angeles
Planning a funeral is never an easy task, especially when the deceased being honored was a close loved one. Los Angeles funerals and memorials services take care of every personal need for the grieving family and friends, allowing them the chance to have a service that reflects their values and the way in which they hope to remember the deceased. These funeral homes offer both traditional and individualized funerals depending upon the family's preference as well as details personalizing the service to make it exactly as they desire.
Los Angeles Funerals/Memorial Services by category
Los Angeles Funerals/Memorial Services by Neighborhood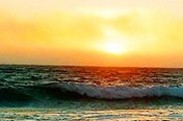 309 Palm St
Newport Beach
CA
92661
(949) 675-0551
With over 20 years of experience in helping families dealing with a loss, Los Angeles Burial at Sea services provided by Newport Landing in Newport Beach, welcomes mourning families gently and warmly to find peace for their loved ones.