Insurance-Finances in Los Angeles
The Los Angeles insurance and finance scene is so vast and varied that only an expert can really make sense of it. From capital and markets to individual insurance rates and filing claims, the insurance and finance industries are intricately involved in every aspect of residents' lives. Because the consequences of the industry are so far-reaching, it is important to have an ally working for your best interests to keep you and your investments protected.
Los Angeles Insurance-Finances by category
Accountants
When April 14th rolls around your are going to be glad you took the time to meet with one of these Los Angeles accountants. Don't overpay your taxes this year - check out one these Los Angeles accountants fast.
View Accountants business list
Health Insurances
Los Angeles health insurance companies come in all sizes and varieties, each catering different customer needs. Some health insurance companies work solely with employers, while others cater to specific demographics, such as seniors, teens, and children under 12. All insurance companies must oblige by certain state and federal laws, which is why it's important to have a thorough consultation with any insurance company about its coverage before signing up.
View Health Insurances business list
Mortgages
Los Angeles mortgages are tied to the general state of the economy, with mortgage rates going up and down as the economy improves or deteriorates. Of course, mortgage rates are determined by a number of factors, including one's own lending and credit history, income, and the value of the property being purchased. A qualified mortgage dealer or lending institution can help home buyers find the best rates and refinance when the opportunity arises.
View Mortgages business list
Banks
Where one chooses to bank is one of the most personal choices made when it comes to handling one's finances. All banks offer the same standard services, but the relationship a bank develops with its clients is what separates the exceptional from the average. The best Los Angeles banks will go out of their way to win a client's business, forging a personal relationship that makes the client feel as though their financial interests are being met and are taken care of.
View Banks business list
Financial Consultants
Los Angeles financial consultants do much more than study portfolios every day: they learn the ins and outs of a financial system that changes daily, providing their clients with valuable insights on how to maintain and hopefully build their personal and business wealth. Financial consultants spread their wings across many industries, often having expertise with accounting litigation, labor and employment law, and intellectual property issues as they tend to intersect in the worlds of business and finance. Given the breadth of their expertise, they can craft a comprehensive strategy to keep money flowing and growing.
View Financial Consultants business list
Check Cashing & Money Wiring
Los Angeles check cashing and money wiring services are easy to find, though each service comes with its own set of rules and restrictions that should be fully understood before any money is handed over. For those who do not have access to personal banking, check cashing can be a viable alternative though the service usually charges a percentage of the total amount being cashed. Money wiring services should be guaranteed by the wiring company so that all funds reach their destination intact and on time.
View Check Cashing & Money Wiring business list
Los Angeles Insurance-Finances by Neighborhood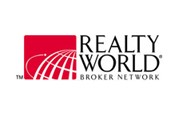 15263 E. Gale Avenue
Hacienda Heights
CA
91745
(951) 202-2303
Established in 2004 providing mobile notary services for the Los Angeles and San Gabriel Valley areas. I am experienced license, bonded notary public and a member of the National Notary Association, the nation's professional notary organization.