Whether watching movies or being involved in the production of movies, residents of the city are passionately dedicated to the art and process of cinema. Los Angeles movies are always playing around town, from small documentaries detailing the stories of residents and their lives in town to big action blockbusters set in the city that make millions of dollars at the box office. Never mind what the credits read: sometimes the biggest star in a movie is its setting.
Los Angeles Movies by category
Movie Rental
Gone are the days when movie buffs and families would rush to the local video store to check out the latest blockbuster movie on DVD or VHS. Most of these stores have been replaced with movie rental kiosks that dispense movies like soda cans for a nominal fee, typically about a dollar per day. Los Angeles movie rental kiosks and stores carry the latest and hottest films on DVD and Blu-ray, continuing the tradition of entertainment even as the industry changes.
View Movie Rental business list
Movie Theaters
Baseball may be America's favorite pastime, but movies are America's passion, with billions of dollars being generated each year at the box office. Los Angeles movie theaters are located all over town, each showcasing films that vary from the traditional Hollywood blockbuster to the small art house movies that move audiences to tears. Many of these theaters also have member benefits for those who sign up, granting them special access and free admission to screenings after enough points have been accrued.
View Movie Theaters business list
Film Productions
Los Angeles film production companies are in the business of making money by making projects that shoot on film. Be they full length features, television shows, commercials, or even shorts, film production companies handle everything from supplying the equipment and crew to handling the post-production and marketing duties. Though filmmaking and video shooting has become accessible to anyone with a camera, the best projects continue to be those produced by film production companies with the right knowledge in the art of filmmaking.
View Film Productions business list
Photographers
Los Angeles photographers are experts at capturing the moment, whether it's a special day or just a moment in passing that deserves to be captured. Most local photographers can be hired for a variety of styles, including weddings, portraits, commercial, headshots, and even artistic photography that lets them explore their art. Many of them have their own websites and portfolios online so that potential customers can see what types of photos they have taken in the past.
View Photographers business list
Other Film
Hollywood blockbuster movies certainly have their mass followings, but alternative and independent movies also have their ardent admirers, as evidenced in the dedicated film buffs who line up to see the latest art-house movie at the local Cineplex. Los Angeles's other film and movie screenings showcase some of the most innovative and unusual forms of filmmaking and storytelling the movie industry has to offer, allowing moviegoers the chance to see stories not often told in more mainstream movies.
View Other Film business list
Los Angeles Movies by Neighborhood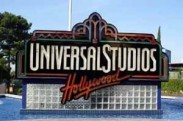 100 Universal City Plaza
Central La
CA
90068
An all-purpose entertainment venue, Universal Studios Hollywood is a theme park, shopping mall, and dining destination all in one. It also features a world class cinema that is perfect for those who love the movies and all things Hollywood.