Parks & Open Spaces in Los Angeles
While Los Angeles may seem like the typical metropolitan city, anyone who takes the time to look beyond the buildings… read more
and glittering lights will realize that some of natures most stunning vistas are woven into the streets and surrounding areas. The diversity in habitats, from beaches to wetlands to mountains, allows LA to be rich in greenery, and nature enthusiasts will love exploring the native flora from the thousands of hiking and biking trails. With the ocean to the west, Los Angeles is cradled mostly by the San Gabriel and Santa Monica Mountain ranges. The Santa Monica Mountains, which run from the Hollywood Hills to Ventura County, are known not only for their beautiful peaks and lush woodlands, but also for Mulholland Drive, the famous road that runs much of the length of them. At the eastern end of the Santa Monica Mountains is the largest municipal park in the US, Griffith Park.
Los Angeles Parks & Open Spaces by Neighborhood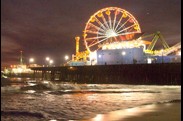 200 Santa Monica Pier
Santa Monica
CA
90401
The Santa Monica Pier is open 365 days a year. Admission is free.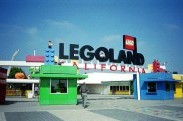 1 Legoland Dr
Carlsbad
CA
92008
(760) 918-5346
The perfect theme park for families with small children, LEGOLAND® California Resort features dozens of rides, shows, and attractions that encourage children to play, learn, and discover the power of their own abilities.
Upcoming Events
Sat–Mon
12/14–1/20
Repeats everyday until 1/20