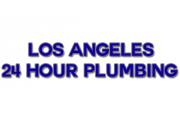 Edit
24 Hour Plumbing In Los Angeles
(424) 277-3558 ext. 103979
138 N Beaudry Ave
, Los Angeles
, CA
90012
|
Directions
Hours:
Mon-Sun:
9:00 am - 9:00 pm
/
About 24 Hour Plumbing In Los Angeles
Plumbing Los Angeles, Los Angeles Plumbing
We are a full service plumber servicing Los Angeles county. We are available 24/7 for emergency needs. We offer a 100% satisfaction guarantee on all services. We handle all types of plumbing needs from toilets, kitchen sinks, flooded showers, sewer lines, basement water heaters and many more. Call us today for more information!