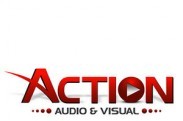 Edit
Action Audio And Visual
5907 Yarmouth Ave
, Los Angeles
, CA
91316
|
Directions
Hours:
Mon:
8:30 am - 6:00 pm
/
Mon, Tue-Fri:
9:00 am - 6:00 pm
/
Sat:
10:00 am - 2:00 am
/
About Action Audio And Visual
Action Audio & Visual was founded in 2001 to offer industry professionals friendly, knowledgeable and reliable service at a fair and reasonable rate.
Find all of your rental needs at the right price for your entire production. We have everything you need: Cameras, Support, Lighting, Grip, Projectors & Displays, as well as Sound & Communications equipment. Should you need extra staff we have highly competent videographers and sound engineers to help your vision turn into reality.