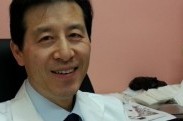 Edit
Acupuncture on Wilshire
8326 Wilshire Blvd
, Beverly Hills
, CA
90212
|
Directions
Hours:
Mon-Fri:
10:00 am - 6:00 pm
/
About Acupuncture on Wilshire
Acupuncture Beverly Hills, Alternative Medicine Beverly Hills, Pain Control Beverly Hills, Herbal Nutrition Beverly Hills, Acupuncturist Beverly Hills
Fast and Sharp Pain Control, Auto Accident, Sports Injury, Low Back Pain, Shoulder Pain, Digestive Disorder, Heart and Circulation Trouble, Hormonal Disorder, Nutritional Consult. Broad experienced in clinical field and academic background as well over a decade.
Current acupuncture senior professor of South Baylo University and former Dean of Academic Affairs of Dongguk Univeristy Los Angeles.
Insurance, Personal Injury, Worker's Compensation welcomed!
Free email consultation at 'info@acupunctureonwilshire.com'!