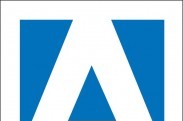 Edit
Advanced Builders & Contractors
10880 Wilshire Blvd. Suite 1101
, Los Angeles
, CA
90024
|
Directions
Hours:
Mon-Sun:
9:00 am - 9:00 pm
/
About Advanced Builders & Contractors
Commercial and Residential Building Design, Construction and Remodeling company serving the greater Los Angeles area.
Advanced Builders & Contractors provides all the services you need to get just about any residential or commercial building project done the right way. From design and framing to drywall and electric work, we work hard to be your one-stop-shop for everything that your remodeling or building project might require.

Call us today to speak with our commercial and residential building experts. You can also receive an estimate for your project.
Explore Nearby
1

18411 Victory Blvd

2

18300 Tarzana Dr

3

19100 Hatteras st.