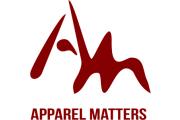 Hours:
Mon-Fri:
9:00 am - 6:00 pm
/
About Apparel Matters
Apparel Matters is a full service apparel decorating service specializing in custom screen printing, embroidery, small format sublimation, heat applied graphics and transfers applications.
Apparel Matters delivers a wide variety of apparel related services supporting athletics, entertainment and lifestyle events and activities. Apparel Matters takes a personal approach to garment outfitting and customization, providing clients with the best options based on time, cost, and impact. Call today to learn more - 949 380-6913.