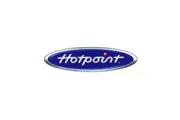 Edit
Appliance Repair Downtown Los Angeles
Hours:
Mon-Sun:
9:00 am - 9:00 pm
/
About Appliance Repair Downtown Los Angeles
Professional service
Is your refrigerator not cooling enough that you plan to purchase a new one? Avail of our fridge repair first! The issue may still be fixed by our factory-trained appliance service technicians. Let us diagnose and fix your refrigerator and make it work again. It is better to pay a few bucks for an appliance repair than to spend a lot of money on buying a new one.