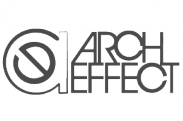 Edit
ARCHEFFECT Design
26772 Vista Terrace
, Lake Forest
, CA
92630
|
Directions
Hours:
Mon-Sun:
8:00 am - 7:00 pm
/
About ARCHEFFECT Design
We are a group of innovative and passionate designers from Los Angeles. Our projects range from architecture to graphic design, working with local vendors and contractors to empower our community.
For us design goes beyond how things look, or how spaces function- it is about falling in love with the details, incorporating the community, reusing materials when possible and operating from the belief that design is one.