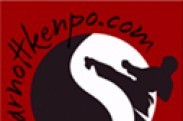 Edit
Arnott Kenpo Karate
915 South Fair Oaks Ave
, Pasadena
, CA
91105
|
Directions
Hours:
Tue-Fri:
10:00 am - 9:30 pm
/
Sat:
8:00 am - 3:00 pm
/
Sun:
9:00 am - 3:00 pm
/
About Arnott Kenpo Karate
Teaching Ed Parker's American Kenpo Karate - a practical, street-wise self defense program.
Challenge yourself. Learn how to use the attack against the attacker, how to keep yourself safe, grow stronger and more fit, while having a great deal of fun meeting new friends in a community based on respect.