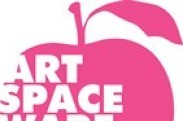 Artspace Warehouse
7354 Beverly Boulevard
, Los Angeles
, CA
90036
(323) 936-7020
High Quality Contemporary Art at affordable prices. Original artworks in Pop, Abstract, Photo and Urban Art from established artists in Europe as well as promising US artists.
This business listing needs your help!
Have you been to Artspace Warehouse or know the owner?
Help contribute content about this business.
What are their hours of operation?
What makes this business unique and worth writing about?
What products or services do they sell?
Videos from Artspace Warehouse
Add Video