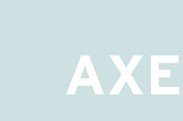 Edit
Axe
1009 Abbot Kinney Blvd
, Venice
, CA
90291
|
Directions
About Axe
Originally opened in 1990, Axe was a popular destination for surrounding business people and residents featuring a simple breakfast and lunch menu. A short time later the clientele expanded as did the menu which began to include dinner.
Located on Abbot Kinney Blvd, AXE provides an atmosphere where design and food co-exist under the guidance of sustainable principles. For over twelve years, AXE has been committed to creating and maintaining a healthy, wholesome, diverse population and planet through everyday operations.

The seasonal menu is culturally diverse, simply refined, and highlights only the freshest ingredients. AXE sources directly from local farmers, organic vendors, and boutique producers. The beer and wine list reflects these principals and is composed of artisan products made with loving care.

-- http://www.opentable.com/axe
Articles mentioning Axe
The breezy, rustic space that was once occupied by Axe on Abbott Kinney Boulevard will house the new Plant Food and Wine restaurant in early 2015. Headed by Chef Matthew Kenney, the new vegan restaurant is the chef's most recent venture since M.A.K.E at the Santa Monica Market. Many of Axe's features, like the exposed beams,…

It seems like a juice bar is never far away these days, thanks in part to Hayden Slater, co-founder of Pressed Juicery. Slater caught on to juicing before the trend, initially as a means to feel better and get healthy as a college student. Later, he experienced his first cleanse, a five-day program that ended up lasting 30 days while on holiday in Thailand.

Even though LA is not known for its pastoral qualities, several LA restaurants specialize in farm-to-table dining, offering seasonal cuisine with ingredients harvested at regional farms.