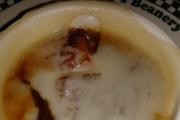 Edit
Barney's Beanery
1037 Broxton Ave
, Los Angeles
, CA
90024
|
Directions
Hours:
Mon-Fri:
10:00 am - 2:00 am
/
Sat, Sun:
9:00 am - 2:00 am
/
About Barney's Beanery
I am chili. I am rock n roll. I am beer, lots of beer. I am the biggest menu you've ever seen. I am 91 years old. I am all booths. I am everything you want and nothing you don't. I am the classic American roadhouse.
Welcome to your local hang out, Barney's Beanery!! A Los Angeles favorite for over 90 years and counting!!