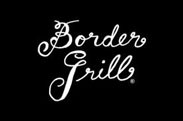 Hours:
Mon-Thu:
11:00 am - 10:00 pm
/
Fri:
11:00 am - 11:00 pm
/
Sat:
10:00 am - 11:00 pm
/
Sun:
10:00 am - 10:00 pm
/
About Border Grill
Enjoy upscale, modern Mexican food in a vibrant setting at Border Grill, the hip, urban cantina from Chefs Mary Sue Milliken and Susan Feniger, Food Network's "Too Hot Tamales". Follow us on Twitter!www.twitter.com/BorderGrillSM
Articles mentioning Border Grill
A favorite pastime for locals and visitors alike, there is no shortage of options for Los Angeles shopping. Local boutiques and international chains can be found in shopping districts scattered across L.A., from the high-end retailers on Rodeo Drive to the trendsetting fashions for sale on Melrose and beyond.