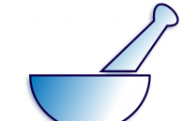 Edit
Brent-Air Pharmacy
134 S Barrington Ave
, Los Angeles
, CA
90049
|
Directions
Hours:
Mon-Fri:
8:00 am - 8:00 pm
/
Sat:
9:00 am - 6:00 pm
/
Sun:
10:00 am - 5:00 pm
/
About Brent-Air Pharmacy
Since 1958, We've been your Rx prescriptions care pharmacy in Los Angeles with pharmacy delivery in Los Angeles, offering you the best service in the business and the finest quality health and beauty products, from over-the-counter medications & vitamins
When it comes to your health, Brent-Air Pharmacy knows what is most important—You! That's what separates us from the rest—we make our relationship with you a priority! That means you actually feel our attention and receive our care with precision. With our professional staff of pharmacists, cosmeticians, technicians, and Gift Shop representatives you can rest assured with confidence in our services to you.
Brent-Air Pharmacy Videos