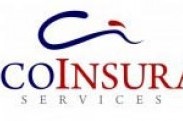 Edit
Calico Auto Insurance
9402 East Slauson Avenue
, Pico Rivera
, CA
90660
|
Directions
Hours:
Mon-Fri:
8:00 am - 8:00 pm
/
Sat:
9:00 am - 6:00 pm
/
About Calico Auto Insurance
Auto Insurance in Los Angeles County and local Pico Rivera. Save money on Car Insurance, but keep the Proper Coverage to protect yourself. Great rates available for business and home insurance. Earthquake insurance available in California.
auto insurance with low rates and best coverage. Get earthquake insurance for your home. Shop for rates online and get help from local agent when you need your questions answered. No obligation phone consultation available.