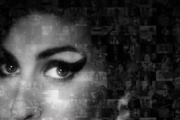 Edit
Camelot Theatres
2300 East Baristo Road
, Palm Springs
, CA
92262
|
Directions
Hours:
Mon-Sun:
6:00 am - 8:00 pm
/
About Camelot Theatres
The Desert's Premiere Theatre - with great movies, comfortable seats, the best food, the biggest auditorium!
As everyone knows who's enjoyed the rare and beautiful films offered at the Camelot Theatres in Palm Springs, this ain't no ordinary movie house. This is where you find the best in foreign, cult and independent films. This castle on Baristo is also the spiritual home to numerous film festivals and community events. So it's no surprise, then, that it offers much more than an ordinary concession counter. Our Executive Chef creates some of the most gourmet offerings you can imagine – so good, in fact, it's really time to consider the Camelot for its contribution to the desert's gourmet restaurant scene.