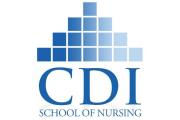 Edit
Career Development Institute, Inc
1830 S Robertson Blvd
, Los Angeles
, CA
90035
|
Directions
Hours:
Mon-Fri:
9:00 am - 5:30 pm
/
About Career Development Institute, Inc
CDI's educational objectives are to equip our nursing students with working knowledge of vocational skills required by companies and agencies within the LVN industry. Our Licensed Vocational Nursing school is one of the best in Los Angeles.
Change your life today! Career Development Institute, Inc. offers a top nursing program for students seeking small LVN classes in Los Angeles.

We tailor our students' academic experience by offering small LVN class sizes, free tutoring services and valuable one-on-one attention. From enrollment to graduation, our caring and knowledgeable nursing staff are here to help students successfully complete their academic and career goals. We are here for our students and encourage them to come to us for questions, concerns, support and council.

CDI has proudly offered the nursing community a personal and unique academic experience for more than 17 years. When students enroll to CDI, they are made a promise- a quality education coupled with an unforgettable experience.