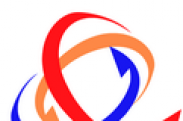 Edit
Carpe Diem Trading, Inc
Hours:
Mon-Fri:
6:00 am - 2:30 pm
/
About Carpe Diem Trading, Inc
Used Clothing and Shoes Supplier
About Us

We have supplied used clothes to our reliable customers in the Middle East, Europe, and South American countries. We have also serviced African countries in the North and South. We want to establish East and West African markets such as Uganda, Congo, Kenya, Tanzania, Nigeria, Benin Republic, Ghana, Ivory Coast, etc

Our main goal is to make sure that we sell the right product that is saleable within your market and to work hard in keeping you as our client for a long time. We try to make sure that all bales have 100% of wearable without holes or damage stains. Plant teams are trained to ensure that there are no holes or stains. Besides this we also have an outstanding service team.

will also let you give specific instruction on any future changes to sorting or grading and what you prefer. This is given to the plant supervisor to ensure that future grading is tailored to your needs. Every effort is made to keep our prices extremely competitive without sacrificing the quality.
Explore Nearby
1

4433 S Alameda St

2

LEONIS BLVD