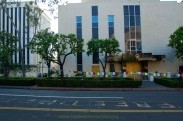 Edit
Chinese Consulate of Los Angeles
Hours:
Mon-Fri:
9:00 am - 2:00 pm
/
About Chinese Consulate of Los Angeles
The Chinese Consulate General in Los Angeles serves not only the Southern California region, but also Arizona, Hawaii, New Mexico, and the American Pacific Islands. Contact them for all of your travel needs to China.
Given the importance of China to both the global landscape and the American economy, it becomes obvious why China has become so central to every industry and special interest group in Los Angeles. From government and business to technology and Hollywood, the land of China is a veritable mystery waiting to be unveiled. Contact the Chinese Consulate General of Los Angeles to learn more about modern China and what steps you need to take should you be planning a visit.