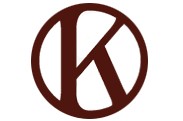 Edit
Circle K Riding Stables
Hours:
Mon-Sun:
7:30 am - 6:00 pm
/
About Circle K Riding Stables
Circle K provides horse boarding, riding lessons, and most popular of all -- our trail rides through Griffith Park. We have horses for beginners, as well as for intermediate, and advanced riders.
Articles mentioning Circle K Riding Stables
Horseback riding in Griffith Park offers a unique perspective of LA and a rare opportunity to spend time in the outdoors just minutes away from surrounding hotels and attractions. Several companies offer horseback riding tours in Griffith Park, from one-hour trail rides to evening dinner tours that cover several miles.
Circle K Riding Stables Videos