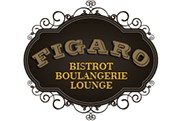 Edit
Figaro Cafe
1802 N Vermont Ave
, Los Angeles
, CA
90027
|
Directions
Hours:
Mon-Thu, Sun:
8:30 am - 10:30 pm
/
Fri, Sat:
8:30 am - 11:00 pm
/
About Figaro Cafe
Figaro Bistrot opened in 2000 in the Los Feliz area of Los Angeles. A Parisian cafe set in an artistic neighborhood. Open for breakfast, lunch and dinner. Happy Hour daily, 5pm to 7pm, and brunch on Saturday and Sunday from 8:30am to 5pm.
At Figaro, each room have his own character and specialty. The full bar, imported from France, hosts daily drink specials. Sit in the candle lit Lounge for a cozy ambiance, or the dining room with the bistrot table and his french style. Perfect for gathering with friends or enjoying the beautifull sun of Los Angeles on our outdoor patio. We have a bakery with Pastries for the sweet tooth, and also the classic Croissant and Baguette, or even typical french and raffined sandwich to give you a real taste of France. Everything is made for your comfort, you are free to take an expresso and have some tranquility. The staff of Figtaro Bistrot is here to make you feel at ease (and in France!), a french cook and a french pastry chef have been engaged to fulfill every of those conditions.
Articles mentioning Figaro Cafe
Ever since the first motion picture was filmed here in 1911, Los Angeles has been widely considered the movie capital of the world. Countless scenes have been shot in away from movie studio's in LA's public spaces, residential areas and parks—places that everyone can visit on a regular basis. Although the glamorous perception of the film industry may intimidate the average sightseer, the following locations are frequented by locals and easy for anyone to access.