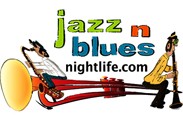 Jazz n Blues Nightlife
Route 66
, Los Angeles
, CA
90012
(760) 249-5613
We have listings for Jazz and Blues clubs, Jazz and Blues radio stations, Jazz and Blues music festivals and plenty of Route 66 Roadside Attractions information. You can search by city or state and by genre.
This business listing needs your help!
Have you been to Jazz n Blues Nightlife or know the owner?
Help contribute content about this business.
What are their hours of operation?
What makes this business unique and worth writing about?
What products or services do they sell?
Jazz n Blues Nightlife photos
Add Photo
Videos from Jazz n Blues Nightlife
Add Video