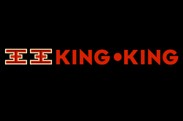 King King
6555 Hollywood Blvd
, Los Angeles
, CA
90028
(323) 960-5765
In the heart of Hollywood, King King features great house music, cabaret, and live performance.
Every night is something different at King King. The Hollywood club has become famous for it's ""anti-rock opera,"" Taking the Jesus Pill, which is performed every Wednesday night. Those who are more inclined to salsa the night away can stop by on Tuesday to learn some new moves and dance to the house band's live music at King King. Like most Los Angeles nightclubs though, Friday and Saturdays mean DJs spinning for the club-going types who want to dance and hit up the bar. For a break from the usual, a French style cabaret is usually on Thursday nights. Check the calendar before you go, after all, it is Hollywood so who knows what to expect.
Videos from King King
Add Video
Articles Mentioning King King
Electronic Dance Music, or EDM, has come to define LA nightlife and all of pop culture, for that matter. For the moment, guitars and amps are taking a backseat to DJs and producers armed only with a laptop and a few other pieces of equipment.