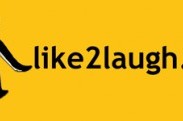 Edit
Like 2 Laugh Productions
1436 2nd Street
, Santa Monica
, CA
90401
|
Directions
Hours:
Mon-Sun:
9:00 am - 11:00 pm
/
About Like 2 Laugh Productions
Committed to comedy, Like2Laugh presents top comedians from New York, Los Angeles and beyond at local venues, comedy clubs, corporate events, fundraisers and more.
Coupling comedy shows and party atmospheres, we've entertained audiences with hilarity since 2003. From comedy to night clubs, from bachelor to birthday parties, from Chicago to Cape Cod, and California to Costa Rica, Like 2 Laugh delivers laughs.

Our comedian roster contains a ton of talent to satisfy any of your comedy cravings. For a taste of what we're about, click around & see 100s of comedian vids. COME TO A SHOW or BOOK US today for your own slice of comedy!

For booking, Click here! Email us info@like2laugh.com or call (914) 629-1225.