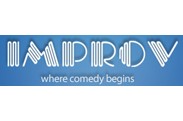 Ontario Improv
4555 Mills Cir
, Ontario
, CA
91764
(909) 484-5411
The Inland Empire's number one source for comedy! Text "ONTARIO" to 82257 for Promotions and Giveaways!
This business listing needs your help!
Have you been to Ontario Improv or know the owner?
Help contribute content about this business.
What are their hours of operation?
What makes this business unique and worth writing about?
What products or services do they sell?
Videos from Ontario Improv
Add Video
Articles Mentioning Ontario Improv
The NHL lockout may sadly prevent the Stanley Cup Champion LA Kings from raising another banner. However, the Kings East Coast Hockey League Affiliate, Ontario Reign are thriving atop the Western Conference Standings. The Reign are led by NHL talent, including Kyle Clifford of the Kings Stanley Cup roster.