Live Music at its Best.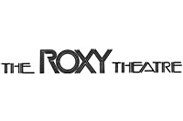 About The Roxy Theatre
The legendary Roxy Theatre on Sunset Strip has undergone a revamping and is once again to its glory standards. Boasting one of the best sound systems on the strip, The Roxy is one of the prime locations to catch a fascinating show. Acts like Tori Amos, Foo Fighters, Guns N Roses, Stone Temple Pilots, and David Bowie have all shared the stage at this Los Angeles nightclub.

The On The Rox bar located upstairs has a long standing reputation of debauchery among LA rock stars like John Lennon and Alice Cooper. This hipster A-list bar is known for being the after party of many celebrities and rocks stars alike.

Founded in the early 1970s, rumor has it that the building was once a strip joint owned by Jerry Lewis. Needless to say, the old school sex, drugs and rock 'n' roll theme is a legend at the Roxy Theatre. For the ultimate Hollywood experience this venue offers a floor level raised standing area with some occasional seats, a large dancing/moshing area for rocking out during the show and a fully loaded bar.

Today, on good nights when the crowd is large and overflowing with energy, the Roxy is a phenomenal venue to watch a live band. Located in the heart of Sunset Strip, the Roxy is the perfect eclectic club for music lovers if there's a band worthy enough to see playing.

—Review by Alex Loera

Tip

The Roxy requires a purchase of a drink and found coupon for those under 21.

Atmosphere: Hip
Parking: Valet, and nearby pay lots
Food: Pizza, carne asada tacos, veggie corn dogs, onion rings, burgers, chicken strips
Neighborhood: West Hollywood
Articles Mentioning The Roxy Theatre
West Hollywood's Sunset Strip is famous for its legendary rock clubs, drawing fans of classic rock, heavy metal, 80s hair bands and rock history. The mile and half stretch of road has helped pave the way to stardom for some of the biggest acts in music from Motley Crue ("Girls Girls Girls") to disco queen Donna Summer ("Sunset People") and Roger Waters ("Sunset Strip").

Conversing with Chloe Chaidez, frontwoman of the LA-based rock band Kitten, about music feels like talking to Quentin Tarantino about movies. Every sentence is packed with musical references, every observation fully grounded upon the paleontological striations of music history.
Videos from The Roxy Theatre