Los Angeles shopping is all about savings and style. No matter what labels you're looking for, whether they're the most exclusive top designer labels or mainstream ones found in most department stores, Los Angeles shopping centers carry exactly what you want and in the size and style you desire. All major shopping retailers now accept online coupons and attract customers to their labels with basement prices in online sales.
Los Angeles Shopping by category
Clothing & Accessories
Dressing up an outfit can be fun with the right kind of accessories. From hats and shoes to jewelry and handbags, Los Angeles clothing accessories suppliers have exactly what's needed to make any outfit pop. The best clothing accessories add to the look of the outfit without taking away focus from the main piece, allowing the wearer to look like they just stepped off the pages of a catalog.
View Clothing & Accessories business list
Consumer Electronics
Consumer electronics is a huge industry that keeps every American home functioning. Be it televisions, computers, or kitchen appliances, Los Angeles consumer electronics stores have exactly what's needed to make a house a home. Consumer electronics stores often feature sales to compete with online retailers that offer many of the same products at deep discounts, thereby having to compete for limited consumer dollars.
View Consumer Electronics business list
Phone Services
Given the widespread use of cell phones, it may be hard to recall a time when phone companies serviced only landlines. But Los Angeles phone services still exist outside the cellular realm, with companies offering clients deals on features like unlimited calling and faxing, access to voicemail from a cell phone or computer, easy set up and installation, and round the clock customer service to handle any technical issues that may arise.
View Phone Services business list
Computer Stores
Los Angeles computer stores are all different, some carrying exclusive lines of the latest computer technology and others catering to a more general client base that prizes functionality over speed. Most computer stores provide customers with much more than just a laptop or desktop computer, often selling accessories like printers, paper, microphones, USB chords, and cameras. Many of these locations also sell warranties and protection plans to interested consumers.
View Computer Stores business list
Watches
Los Angeles watches are known for being the most essential jewelry pieces sold by only authorized dealers of fine watches. They carry dozens of luxury and upscale brands at affordable prices, including Fendi, Omega, Bovet, Vulcan, Zodiac, Suunto, Mido, and Dior. All of these dealers also offer customers service and repair on their purchased watches and timepieces with the help of professionally trained watchmakers who work only with factory original parts.
View Watches business list
Jewelry
Los Angeles jewelry is big business for local retailers who want to cash in on the consumer demand for the highest quality and most desirable accessories on the market. From bridal and engagement rings to watches and diamond necklaces, jewelry is the perfect accessory for any outfit, making a statement that will have onlookers wondering where such grogeous pieces are bought and sold.
View Jewelry business list
Los Angeles Shopping by Neighborhood
260 S Beverly Dr
Beverly Hills
CA
90212
(800) 261-0429
Luxury Personal Shopping, Styling and Private Concierge - The Ultimate Shopping Experience. When you need the best of everything, yesterday, call Nicole!
3600 N Sepulveda Blvd
Manhattan Beach
CA
90266
(310) 364-3797
Your Best Buys are Always at Fry's Electronics. Fry's Electronics is an electronics retailer that stocks more than 50,000 high technology and consumer electronics products.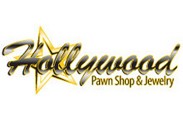 3700 San Fernando Rd
Glendale
CA
91204
(818) 551-0111
Hollywood Pawn Shop & Jewelry Offers services such as Buying Gold, Watch Repair, Jewelry Repair, Cash Loans on practically anything of value: Gold, Diamonds, Platinum, Electronics, Guitars, Musical Instruments, Antiques and More.