Los Angeles shopping is all about savings and style. No matter what labels you're looking for, whether they're the most exclusive top designer labels or mainstream ones found in most department stores, Los Angeles shopping centers carry exactly what you want and in the size and style you desire. All major shopping retailers now accept online coupons and attract customers to their labels with basement prices in online sales.
Los Angeles Shopping by category
Clothing & Accessories
Dressing up an outfit can be fun with the right kind of accessories. From hats and shoes to jewelry and handbags, Los Angeles clothing accessories suppliers have exactly what's needed to make any outfit pop. The best clothing accessories add to the look of the outfit without taking away focus from the main piece, allowing the wearer to look like they just stepped off the pages of a catalog.
View Clothing & Accessories business list
Computer Stores
Los Angeles computer stores are all different, some carrying exclusive lines of the latest computer technology and others catering to a more general client base that prizes functionality over speed. Most computer stores provide customers with much more than just a laptop or desktop computer, often selling accessories like printers, paper, microphones, USB chords, and cameras. Many of these locations also sell warranties and protection plans to interested consumers.
View Computer Stores business list
Books
Los Angeles books are an important resource for not just those who are visiting and wish to navigate new terrain, but also for residents who may not know the history of their city. Many book stores now carry extensive volumes detailing the history of Los Angeles through the modern day, explaining how and why certain areas became what they are today. Many of the best books about Los Angeles are written by those who grew up in the city and know its history and secrets well.
View Books business list
Book Stores
As hard copy books become increasingly electronic, book stores have found it difficult to survive. Many of the enduring Los Angeles book stores have been able to hang on because they know the communities in which they operate and cater to their specific needs while simultaneously adapting to new media and technology. Many Los Angeles book stores also maintain their flow of customers by hosting special events within the store, such as special release events for popular titles and Q & A's with authors that have followings in the area.
View Book Stores business list
Bridal Shops
Planning a wedding can be a Herculean task, which is why bridal shops can be such a godsend. Los Angeles bridal shops offer more than just dresses for the bride: they can help with finding a tuxedo for the groom, dresses for bridesmaids, and specialty invitations and other accessories needed to make the special day extra special. Many Los Angeles bridal shops also allow the bride and her party to rent outfits rather than having to purchase them, allowing her to save money which is always nice for a couple starting out.
View Bridal Shops business list
Clothing Rentals
Few people know that entire outfits can be rented out if only needed for one night, no matter what the occasion. From the traditional rentals of tuxedos to the gowns worn by teens at their coming out parties, Los Angeles clothing rentals are a booming business that helps the average consumer look their best without having to bust the bank. Los Angeles clothing rentals also loan high end accessories such as designer handbags and shoes.
View Clothing Rentals business list
Los Angeles Shopping by Neighborhood
260 S Beverly Dr
Beverly Hills
CA
90212
(800) 261-0429
Luxury Personal Shopping, Styling and Private Concierge - The Ultimate Shopping Experience. When you need the best of everything, yesterday, call Nicole!
3600 N Sepulveda Blvd
Manhattan Beach
CA
90266
(310) 364-3797
Your Best Buys are Always at Fry's Electronics. Fry's Electronics is an electronics retailer that stocks more than 50,000 high technology and consumer electronics products.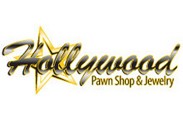 3700 San Fernando Rd
Glendale
CA
91204
(818) 551-0111
Hollywood Pawn Shop & Jewelry Offers services such as Buying Gold, Watch Repair, Jewelry Repair, Cash Loans on practically anything of value: Gold, Diamonds, Platinum, Electronics, Guitars, Musical Instruments, Antiques and More.