Small Business Services in Los Angeles
Los Angeles small business services include startup consulting, franchising, and growth options for local companies in any industry. These resources help new and growing small businesses to understand the complicated legal and insurance laws that dictate the way such companies protect their employees and what their obligations are to the state and municipal governments. They also help with innovative marketing, advertising, and management strategies that help businesses stand out from the rest.
Los Angeles Small Business Services by category
Insurance-Finances
The Los Angeles insurance and finance scene is so vast and varied that only an expert can really make sense of it. From capital and markets to individual insurance rates and filing claims, the insurance and finance industries are intricately involved in every aspect of residents' lives. Because the consequences of the industry are so far-reaching, it is important to have an ally working for your best interests to keep you and your investments protected.
View Insurance-Finances business list
Legal
Los Angeles legal services go far beyond just putting clients in touch with qualified lawyers. For those who cannot afford the price of an attorney, legal aid is available through various outlets, including firms that exclusively serve poor and low-income clients. These firms work on behalf of their clients to ensure that their rights are never violated and that they have access to quality representation in all circumstances.
View Legal business list
Corporate Lawyers
Los Angeles corporate lawyers are equipped to handle any corporation's legal matters, from ensuring employee standards and practices are being met to protecting the company from frivolous legal complications. Companies and individuals in need of a corporate lawyer may opt for an established firm or go with a smaller legal setup, though both should offer the same benefits of experience and understanding. Most of all, Los Angeles corporate lawyers stay abreast of the latest trends in business and tailor their legal approach accordingly.
View Corporate Lawyers business list
Criminal Lawyers
The market for criminal lawyers is a vast one, not necessarily reflecting a rise in crime but the burgeoning of overfilled prisons in America whose capacity is at or near full. Many of these prisoners require legal representation and criminal lawyers are the only ones who can fully defend their rights in court. Los Angeles criminal lawyers have been fighting for the accused in cases involving drug trafficking, domestic abuse, robbery, juvenile crimes, and homicide.
View Criminal Lawyers business list
Business Lawyers
Business lawyers are a vital part of the operation of any corporation, not only safeguarding the company from legal troubles but making sure that the company is able to navigate the sometimes tricky legal waters of the business world. Los Angeles business lawyers can also help with business litigation, particularly breach of contract, which plagues businesses on an almost daily basis.
View Business Lawyers business list
Accountants
When April 14th rolls around your are going to be glad you took the time to meet with one of these Los Angeles accountants. Don't overpay your taxes this year - check out one these Los Angeles accountants fast.
View Accountants business list
Los Angeles Small Business Services by Neighborhood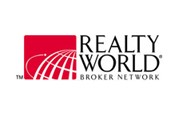 15263 E. Gale Avenue
Hacienda Heights
CA
91745
(951) 202-2303
Established in 2004 providing mobile notary services for the Los Angeles and San Gabriel Valley areas. I am experienced license, bonded notary public and a member of the National Notary Association, the nation's professional notary organization.