Los Angeles Specialty by category
Cards & Gifts
Have a special event you need to get to but don't know what to take? Stop by any of Los Angeles's cards and gift shops to find exactly what the special occasion calls for. Even if you think that a traditional card and flowers is on the dull side, you can pick up a gift card usable at hundreds of popular retailers, both in store and online.
View Cards & Gifts business list
Hobby Shops
Los Angeles hobby shops are the most amazing outlets for anyone who has an interesting or unusual hobby or even for anyone who simply wants to see adults get really excited about things they never considered. Hobby shops around town cater to every interest, including electronics, dolls, bears, toys, games, train sets, model airplanes, antique cars and car parts, and, yes, even animals and pets.
View Hobby Shops business list
Tobacco/Cigar Shops
Cigar and tobacco shops are where all fans of tobacco products go to buy quality cigars, hookah tobacco, pipes, and pipe tobacco. Los Angeles tobacco and cigar shops also sell all the varieties of accessories cigar aficionados need for an optimum smoking experience, including ashtrays, lighters, cigar bags, cigar cases and holders, cutters and punches, and humidor equipment. Premium cigars are also offered in special deals to members who purchase subscriptions.
View Tobacco/Cigar Shops business list
Toy Stores
Everyone loves toys, even the grown-ups among us who like to pretend otherwise. Los Angeles toy stores have toys and games for kids of all ages, from the hottest "must-have" toys on the market to forgotten classics that are slowly working their way back to customers' hands. Many local toy stores also carry arts and craft supplies, bicycles, electronics, video games, party supplies, specialty toys, sports equipment and outdoor play sets.
View Toy Stores business list
Psychic & The Occult
Los Angeles psychic and the occult phenomena can be explained in a very simply fact: the need to know. Residents of the city flock to psychics by the thousands each year, asking them to reveal to them what the future has in store, no matter how good or bad the revelation may be. Psychics typically offer breaks to new clients, including a free reading or a discount for making a referral to a friend or relative.
View Psychic & The Occult business list
Pawn Shops
Paving contractors help plan, fill, and pave asphalt pavement in both residential and professional settings. Los Angeles paving contractors are specially trained to perform services in addition to asphalt paving, including crack filling, sealcoating, and repairing broken asphalt. Many also help in planning parking lots with designs and lot markings as they are accredited members of local construction association and institutes.
View Pawn Shops business list
Los Angeles Specialty by Neighborhood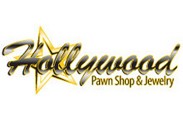 3700 San Fernando Rd
Glendale
CA
91204
(818) 551-0111
Hollywood Pawn Shop & Jewelry Offers services such as Buying Gold, Watch Repair, Jewelry Repair, Cash Loans on practically anything of value: Gold, Diamonds, Platinum, Electronics, Guitars, Musical Instruments, Antiques and More.