Tours of Movie Star Homes in Los Angeles
From the famous to the infamous and the demure to the controversial, Los Angeles has served as the stomping grounds for thousands of the world's most well-known celebrities of the present and past. Undoubtedly the most popular LA tourist tradition, guided tours of celebrity homes allow scads of camera-toting visitors to see where many of their favorite stars live. Most often, these tours also give people the chance to scrape the edges of the private life of many celebrities by showing off the places where they shop, dine and generally hang out. These tours aren't just limited to the living stars, either; many of these groups visit LA's cemeteries and allow people to see the burial sites of some of Hollywood's earliest celebrities.
1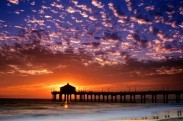 N Highland Ave
Los Angeles
CA
90028
(866) 431-1634
2
N Highland Ave
Los Angeles
CA
90028
3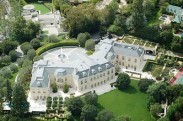 W Sunset Blvd & Benedict Canyon Dr
Beverly Hills
CA
90210
(866) 431-1634
N Highland Ave
Los Angeles
CA
90028
A fun and exciting tour of some major Los Angeles attractions and the estates of many of Hollywood's hottest celebs.
Tours of Movie Star Homes by Los Angeles Neighborhoods